U.S.: Congresswoman Introduces Bill Allowing States to Effectively Regulate Cannabis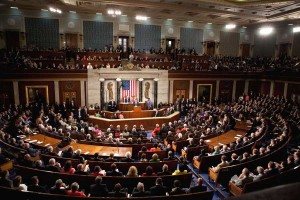 By Michael Bachara
Hemp News
Twenty-nine states and Washington, D.C., have legalized some form of cannabis and more are expected to vote on legalization in 2018. Yet, cannabis possession or use for any purpose is still prohibited under the federal Controlled Substances Act, leaving every participant in the state markets — including cancer patients — at risk of prosecution.
On July 28, Rep. Suzan Delbene (D-WA) reintroduced the State Marijuana And Regulatory Tolerance (SMART) Enforcement Act (H.R. 3534) to protect medical patients, recreational users and small businesses in states that have legalized and regulated cannabis from being prosecuted now or in the future.
Rep. Delbene said in a statement, "This bill will fix the conflict between state and federal law by giving states effectively regulating marijuana themselves, like Washington, a waiver from the Controlled Substances Act, provided they address key federal priorities such as preventing the distribution of marijuana to minors, violence or use of firearms in cultivation and distribution of marijuana and drugged driving. It also resolves the banking issues currently forcing these small businesses to operate on an unsafe, all-cash basis."
As states move forward with legalization, it is foolish to keep businesses, communities, and lives at risk by making them targets of criminals.
"I don't believe people in these states should have to live in fear of the actions of the U.S. Attorney General and Department of Justice. It's long past time for Congress to adapt federal policy to reflect the changes around our country as the SMART Enforcement Act would do," Rep. Delbene added.
According to a recent CBS poll, Americans favor making cannabis legal, with 61 percent of voters saying it should be legal for adults and 88 percent backing legal medical cannabis across the United States. It's time to reconcile the federal laws with the changing state laws so that cannabis business owners have more consistent and safer ways to conduct business in states where the plant is now legal.
Photo Source: Google Images