Washington: Lawmakers Say Inflatable Tube Men Can't Sell Marijuana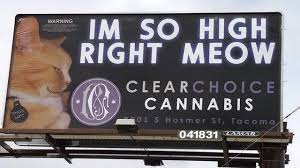 By Derrick Stanley
Hemp News
On April 20, the unofficial cannabis holiday, Washington lawmakers voted to ban the use of "inflatable tube displays, persons in costume, or wearing, holding, or spinning a sign with a marijuana-related commercial message" by retail businesses selling cannabis products.
The marijuana bill also has some positive aspects as well, such as allowing Washington residents to share marijuana with other legal adults for the first time, and allowing cannabis retailers to operate five dispensaries. Presently they are limited to three dispensaries.
The stated purpose of this prohibition of marijuana-promoting blow-up ads is to protect children. Current regulations already prohibit marijuana advertisements from using cartoon characters, toys or other depictions deemed "especially appealing to children or other persons under legal age to consume marijuana."
But Washington legislators felt that a number of outdoor advertisements from recreational dispensaries were flouting the spirit, if not the letter of the law.
Images of a billboard put up by Clear Choice Cannabis in Tacoma were circulated around the Washington legislature as proof of cannabis businesses potentially targeting children. It featured a cat wearing a "thug life" collar along with text saying "I'm so high right meow."
It has since been voluntarily removed by the business owner.
State Rep. Christine Kilduff (D–University Place)said, "When you have those big billboards out there for our youth to see, it just telegraphs legitimacy."
An amendment banning billboards was initially proposed, but this was later dialed back over First Amendment concerns.
SB 5131 must be signed by the governor before it becomes law.