Washington: WSU Researchers Seeking Volunteers For Cannabis Study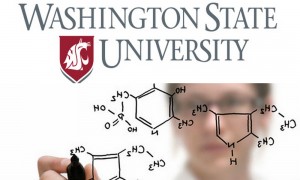 By Michael Bachara
Hemp News
Researchers at Washington State University (WSU) are seeking volunteers for their study to develop a breathalyzer that detects social cannabis use.
Volunteers will be paid $30 an hour for the first hour and $10 for every additional hour.
To comply with Washington state law, test subjects must be at least 21-years of age to participate in the study.
The breathalyzer would need to accurately detect "acute exposure" to tetrahydrocannabinol, WSU Professor Emeritus Nicholas Lovrich, doctoral candidate Peyton Nosbusch and City Councilor and research assistant Nathan Weller told the Pullman League of Women Voters last Thursday.
Participants will receive a blood test and a mouth swab for the study. The volunteers will then pick a strain from a Washington state-licensed retail cannabis store, and consume it at their residence.
After consumption, a taxi will pick up the volunteers and take them to Pullman Regional Hospital to complete secondary testing for the study.
Additionally, the study will have participants submit to a standard sobriety test conducted by local law enforcement officials.
The study is sponsored by the Washington State Department of Social and Health Services and will be conducted in conjunction with the Pullman Police Department.
According to the WSU website, Washington State University faculty may only conduct research that involves the possession, use, or distribution of marijuana if such research is in compliance with already established guidelines set forth by federal agencies, including the DEA and FDA. In addition, researchers must abide by all applicable University, local, state, and federal policies, statutes, and regulations.
Those interested in participating can email Nosbusch at peyton.nosbusch@wsu.edu or email Weller at Nathan_Weller@hotmail.com. Weller can also be reached at (509) 432-1943.
The study will begin Tuesday and continue through mid-June.
In 2012, Washington State passed Initiative 502 (I-502) legalizing the production, distribution, and consumption of recreational marijuana.
Photo Source: Google Image