West Virginia: Governor Signs Industrial Hemp Bill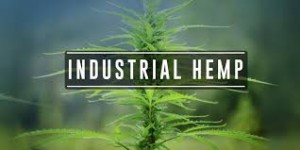 By Derrick Stanley
Hemp News
West Virginia Governor Jim Justice has signed a bill expanding the availability of licenses for the state's hemp production, reports the Register-Herald. The measure will allow the Commissioner of Agriculture to approve a license for any individual rather than just state colleges and universities.
First-time license applicants will be required to submit their fingerprints and undergo state and federal background checks at their own expense. Individuals granted a license will be "presumed to be growing industrial hemp for commercial purposes," according to the bill text. Licenses will expire annually on December 31.
The measure passed unanimously in both the House and Senate.
Crescent Gallagher, communications director for the Department of Agriculture, said industrial hemp could play a role in improving the state's economy.
"The department is looking forward to working with individuals who are interested in growing industrial hemp," he said in an April 5 Gazette-Mail report. "The hope is that hemp becomes a niche crop that helps grow our agriculture industries and spur economic growth to help diversify our economy."
Only the Agriculture Department and connected research programs were able to cultivate hemp previously. Last week, Justice signed legislation making West Virginia the 29th state to legalize cannabis for medical purposes.