West Virginia: Governor Signs Medical Marijuana Bill Into Law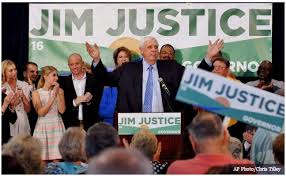 By Derrick Stanley
Hemp News
West Virginia Governor Jim Justice signed the state's medical marijuana program into law yesterday, after giving a speech in which he said that "it took real bravery" on behalf of Del. Michael Folk "to stand up and to say, 'No, the people – the people – need to be heard.'"
Folk, a Republican, pushed the West Virginia Cannabis Act to a full House floor vote when it appeared lawmakers were going to kick the bill to two committees. Supporters said the double committee hearing would have been a certain "death sentence" for the measure.
"Lo and behold the people did get heard," Justice, a Democrat, said during the signing ceremony. "You see, I'm a real believer that if you're going to be a legislator you can't let your religious, or your racial, or whatever beliefs that you have transcend beyond you. You have to first and foremost rise above that and you've got to be a legislator first and foremost."
"How can you turn your back on a loved one that was really suffering – and we had a vehicle to be able to help – and we just turned our back and said 'nope, we're not gonna do that'," he said. "Well, to me, that's not listening to the wise and it's not being charitable and caring like we ought to be."
Patient cards are expected to begin being issued on July 1, 2019. West Virginia is the 29th state to legalize medical cannabis.