District Of Columbia: Obama Administration Invites DCMJ To White House For Meeting On Marijuana Scheduling Issue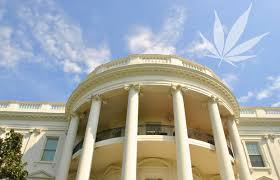 By Derrick Stanley
Hemp News
The White House extended an invitation to the leadership of DCMJ, the marijuana legalization that successfully worked to pass Initiative 71, the ballot measure that legalized marijuana in the District of Columbia.
The invitation is for a meeting on Monday, April 25, to discuss marijuana law and the Controlled Substances Act. DCMJ recently held a peaceful "Reschedule 420" demonstration and non-violent civil disobedience on Pennsylvania Avenue, that featured a 51-foot inflatable joint and drew thousands of activists and supporters, some of whom lit up weed in defiance of the federal government listing marijuana as a Schedule One drug.
"DCMJ appreciates greatly the invitation by the Obama administration to begin an educated and passionate dialogue into the need to remove cannabis from the list of Schedule One drugs," said Adam Eidinger, co-founder of DCMJ. "Thanks to Schedule One of the Controlled Substances Act, Americans, especially people of color, are needlessly incarcerated, and critical medical research into the healing properties of cannabis is placed on hold for no good reason."
Eidinger added, "We have long been hopeful that this President would be the one who would rectify this unnecessary injustice. Now, as his presidency approaches its twilight, we're again optimistic that President Obama will take action. That's the message we plan to convey to his aides when we meet."
The Controlled Substances Act was first initiated in 1970 during the Nixon administration and lumps marijuana in with drugs like heroin and Quaaludes as a Schedule I drug.
"This is an opportunity for the White House to meet with serious and committed cannabis activists and hear our case for why it's in President Obama's best interest to work with the attorney general to fully remove cannabis from the Controlled Substances Act, " said DCMJ, co-founder and communications director, Nikolas Schiller, who will join Eidinger at the White House meeting.