U.S.: Willie Nelson On Divisive Politics, Jeff Sessions, Willie's Reserve, and Living a Good Life
By Michael Bachara
Hemp News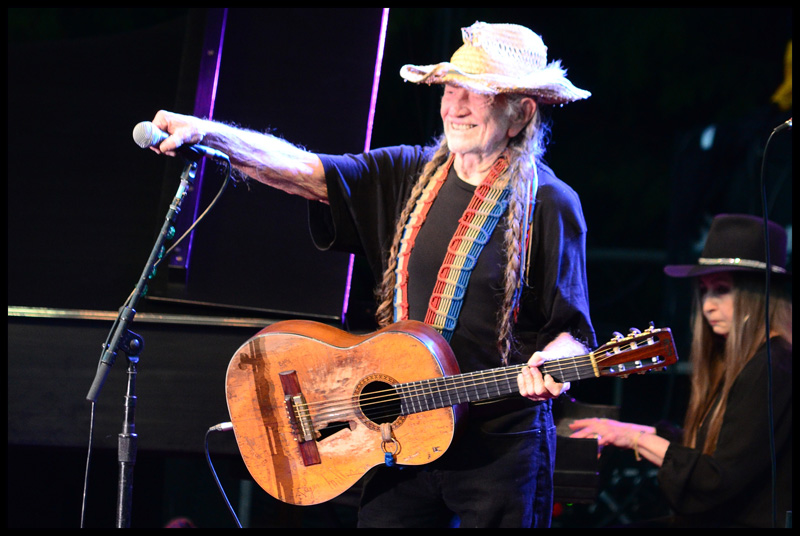 In interview this month with The Washington Post, Willie Nelson urges Americans to bridge what he calls a great divide in politics. The 84-year-old also asks Attorney General Jeff Sessions to open his mind on outdated drug policy.
Nelson, a cannabis advocate and connoisseur, strongly disagrees with Attorney General Sessions' statement that marijuana dependency is "only slightly less awful" than heroin dependency.
Nelson said Sessions should "try heroin and try marijuana and then call me and let me know if he still thinks it's the same thing and one is as bad as the other. It's just a matter of education."
On living a good life, Nelson tells CBS Sunday Morning this month, "Everything's going good. I think age is just a number. I've heard it all my life: It's not how old you are, it's how you feel. And I've been lucky with [everything], health-wise and career-wise."
"I haven't really got anything to bitch about!" Willie laughs.
Nelson splits his time between a home in Maui, when he's not traveling on his bus to one of the more than 100 shows he stills does every year, and his Texas ranch, complete with an Old West town he named Luck.
Willie's cannabis venture, Willie's Reserve, is available in Colorado. The varieties Willie is currently smoking are Jack Herer and Blackberry Headband from Stone Age Gardens.
Willie's tour starts on August 4 at the Big Jamboree in Alberta, Canada and concludes on November 25 in Thackerville, Oklahoma.
On September 16, Farm Aid will be held at the KeyBank Pavilion in Burgettstown, PA. The event will feature Neil Young, John Mellencamp, Dave Matthews & Tim Reynolds, Jack Johnson, The Avett Brothers, Sheryl Crow, Jamey Johnson, Blackberry Smoke, Valerie June, Lukas Nelson & Promise of the Real and Insects vs Robots.
Photo Source: CRRH