Wisconsin: Governor Signs Bill Expanding CBD Program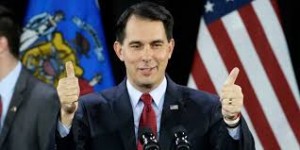 By Derrick Stanley
Hemp News
Wisconsin Gov. Scott Walker has signed legislation legalizing the use of CBD oil for any medical condition if the patient is certified by a doctor, the Journal Sentinel reports.
"Today, we're making it easier for people in our state to obtain CBD oil without a psychoactive effect to treat a medical condition as advised by their doctor," the Republican governor said in the report.
The move expands the state's limited medical marijuana program enacted in 2014, which allows families and individuals to obtain CBD oil in extremely limited cases.
Few were able to benefit from the program because the law was so restrictive. The law bars in-state medical marijuana production and requires patients to obtain the oil either online or in a neighboring state with a more comprehensive medical cannabis program, such as Michigan.
There are proposals in both houses of the state legislature that would legalize a more complete medical marijuana program in Wisconsin, including in-state production and a system of dispensaries.