Oklahoma: Supreme Court Restores Medical Marijuana Ballot Initiative Title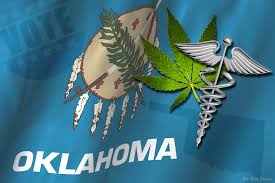 By Derrick Stanley
Hemp News
The Oklahoma Supreme Court has thrown out a rewrite of the title of its ballot measure to legalize medical marijuana, clearing the way for a vote on State Question 788. The title of the initiative was re-written by then-Attorney General Scott Pruitt last September, and the measure has been on hold since then. The rewrite led to a lawsuit between Pruitt, Oklahomans for Health, and the American Civil Liberties Union.
Ryan Kiesel, executive director of the ACLU of Oklahoma, said the rewrite was intended to mislead voters into thinking they were voting for legalizing marijuana for adults.
"Whether it's the folks that signed this initiative petition or all of the voters who will ultimately have the chance to weigh in on whether or not Oklahoma will have medical marijuana, they should be able to do that without the attorney general injecting his personal political position into the ballot campaign by misrepresenting what the petitioners seek to accomplish," Kiesel said in a report.
The state Supreme Court ruled that Pruitt's title changes be stricken and the original title language restored.
Oklahoma voters should get the chance to vote on the measure during the gubernatorial election in November 2018, but Governor Mary Fallin could schedule for a special election before then.