Oklahoma: State May Legalize Medical Marijuana Soon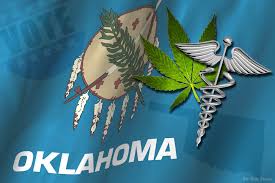 By Derrick Stanley
Hemp News
Oklahoma could legalize medical marijuana a year before voters get a chance to decide on State Question 788 if Representative Eric Proctor (D-Tulsa) gets his bill passed.
Critics of the new bill complain that it only covers a few ailments and is too narrow.
House Bill 1877 would allow medical marijuana for the following list of conditions: Glaucoma, hepatitis C, amyotrophic lateral sclerosis, Tourette's syndrome, Crohn's disease, ulcerative colitis, post-traumatic stress disorder, severe arthritis, fibromyalgia and Alzheimer's disease.
Proctor's bill is modeled on the medical marijuana measure passed in Arkansas in 2016.
"Arkansas is a state that is very similar to Oklahoma, and this will give us the opportunity to see what works there and also see what doesn't work," Rep. Proctor told NewsOK in an interview.
State Question 788 is pending, but House Bill 1877 would speed up access to medical marijuana by a year or more.
William Jones, a leader of Oklahomans for Health, does not support Proctor's bill, complaining that it limits medical marijuana use to patients with a handful of ailments.