Delaware: Bill Approved By Legislative Committee For Legalized Adult-use Marijuana, Moves To House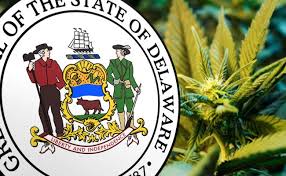 By Derrick Stanley
Hemp News
A bill to legalize marijuana for adults 21 and over and to create a taxed-and-regulated marijuana market in Delaware has passed the House Revenue and Finance Committee and will now move to the House floor for a full vote. The legislation would regulate and tax cannabis "in the same manner as alcohol," allowing adults to purchase marijuana products, but makes no provisions for growing at home.
State Rep. Helene Keeley, a Democrat and sponsor of the bill, said she believes the measure will pass the House, which will likely take up the legislation after the legislature's June recess.
"The numbers that we're getting, about $22 (million) and $25 million on the conservative side that's just off the sale," Keeley said in a WMDT report. "If we actually look at this as an economic driver it makes perfect sense."
Senate Majority Whip Margaret Rose Henry, a supporter of the measure, spoke out about it recently at a Medical Marijuana Act Oversight Committee meeting.
"Education is suffering," she said. "Revenue from legalizing marijuana could help struggling schools and seniors, among other causes and close major budget deficits in Delaware."
The measure would allot 20 percent of tax revenues collected from legal cannabis sales to go to the Department of Education.
If approved by both chambers and signed by Democratic Gov. John Carney, the initial regulations governing the program would need to be adopted no later than 9 months after the passage of the bill.