Oklahoma: Baylor Running Back Devin Chafin Charged With Marijuana Possession, Suspended From Team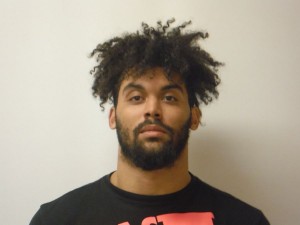 By Derrick Stanley
Hemp News
The Tillman County sheriff's office in Oklahoma arrested Baylor running back Devin Chafin on Friday and charged him with marijuana possession, according to a Facebook post from the department.
Art Briles of the Baylor Bears said that Chafin has been suspended from the team indefinitely. The Bears were set to resume practice Monday after a week off for spring break.
Chafin and a friend were returning from a trip to Colorado when were stopped for speeding in southwest Oklahoma at 8:05 am. A sheriff discovered marijuana and THC-laced candy which had been purchased legally in Colorado. Oklahoma only allows medical marijuana, however. Chafin and his passenger were both arrested and charged in the Tillman County Jail.
Chafin, a senior, has been an important member of the Bears, having rushed for 1,256 yards and 21 touchdowns in his career. Chafin was expected to be one of the top two running backs on the Bears' roster, but his status is now up in the air.
The full statement on Facebook from Tillman County Sheriff's office:
At approximately 0805 hours this morning, Sheriff Whittington stopped a vehicle for speeding approximately 13 miles west of Grandfield on Highway 70. During the course of the stop, it was discovered that the occupants were in possession of marijuana and marijuana candy that they purchased in Colorado while on spring break. Both occupants, Devin Chafin and Jennifer Kerr were arrested and booked into the Tillman County Jail on Possession of Marijuana charges. It was learned during this contact that Devin Chafin is a starting running back for Baylor University. We are deeply concerned of the conduct of these individuals. Although marijuana is legal in Colorado, it isn't in Oklahoma. Also, the marijuana candy looks like any hard candy you could purchase in any store. We sure would hate to see a small child ingest this candy that has a high THC content!