Texas: Bill Introduced to Decriminalize Cannabis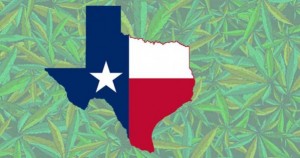 By Michael Bachara
Hemp News
On July 27, Texas Representative Joe Moody introduced, HB 334, a bill calling for the decriminalization of cannabis possession. The proposed legislation would also create an exception to prosecution for possession of associated drug paraphernalia in the Lone Star State.
Under the proposed law, possession of over one ounce of marijuana would still be punishable with a misdemeanor, while five pounds or more would still garner a felony charge.
If the legislation passes, police would cite the person caught in Texas with under one ounce of cannabis with a civil penalty of up to $250. Civil penalties for marijuana possession would not be considered "conviction" on someone's criminal record. If an individual is issued three separate civil offenses for cannabis possession, the fourth instance would come with a Class C misdemeanor charge, rather than a fine.
In an article Moody published in the El Paso Times earlier this year, Rep. Moody said, "It's a better way to deal with this issue. Right now, Texas is spending $734 million every year on enforcement, not to mention the time and attention of police, prosecutors, and courts that could all be better spent dealing with other issues."
"On top of that, the current punishment doesn't fit the crime. Arrestees — mostly young people — are being saddled with permanent criminal records that can make them almost unemployable later facing driver's license suspensions, housing and student financial aid denials, and immigration consequences over this pettiest of petty 'crimes,'" Rep. Moody continued.
Clif Deuvall, a long time medical cannabis advocate and proponent of decriminalization, told Hemp News, "Texas' current policy of arresting 60-70 thousand citizens annually is based on fear, bigotry and rhetoric."
Deuvall adds, "The taxpayers will not continue to support the current waste of over $748 million per year. This perverse, out of control policy, if allowed to remain law, is a travesty to the individual freedom on which the state of Texas was founded."
Photo Source: Google Images