California: Attorney General Becerra Vows To Fight Feds On Marijuana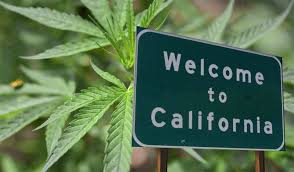 By Derrick Stanley
Hemp News
California Attorney General Xavier Becerra said he would "probably be the 1 millionth person in line" to fight Attorney General Jeff Sessions if he tried to crackdown on California's legal marijuana industry in a recent interview with Politico.
"Cannabis is last century's argument. We're beyond that," Becerra said in the interview. "I suspect if you took a real quick poll here, I bet if we took a poll, who has got cannabis, it'd be pretty — you don't have to raise your hand, but you know what I'm saying."
The former Democratic Congressman admitted that he had tried it "at a younger time" when asked by reporter David Siders about his own marijuana use.
"So then it was illegal?" Siders asked the Attorney General.
"I also drive over the speed limit periodically, so," Becerra responded.
The federal budget includes an amendment that prevents the Department of Justice from using federal funds to interfere with state-legal medical marijuana regimes and hemp programs but it does not include language preventing a crackdown on recreational programs. Donald Trump recently included a statement in an omnibus spending bill that could allow him to ignore the amendment.
"I would love to see Jeff Sessions come to California and tell us we're not going to move forward on cannabis," Becerra said. "Something tells me that it's not gonna happen."