Canada: Labor Union Adds Medical Marijuana To Health Benefits Plan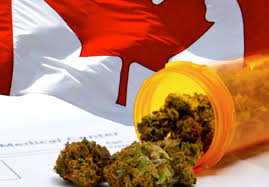 By Derrick Stanley
Hemp News
A labor union in Windsor, Ontario, Canada is now offering medical marijuana coverage options through its health benefit plans in an effort to fight the use of opioid-based pharmaceuticals by its members, according to a report by the CBC.
The Labourers' International Union of North America (LiUNA) 625 will expand their benefits plan to cover full-plant medical cannabis for its retired or permanently injured members but will only cover reduced THC cannabis oils for members still on the job.
Members will have to pay out-of-pocket for the products and will be reimbursed.
Rob Petroni, business manager for LiUNA, said the "most important part" of the new plan is to "reduce the opioid use and/or abuse" and that because they are able to track the supply chain, "there's no chance of manipulating the system."
"Now that we've added this, we're hoping more doctors … will move towards prescribing the cannabis oil as opposed to the opioids," Petroni said in the report. "We're able to keep an eye on exactly who's prescribing (cannabis), how much is being prescribed."
The union plans to monitor opioid prescriptions to track reduction as the medical marijuana benefits are rolled out June 15. Their data might help convince other benefits plans to offer their own program.
"Quite honestly, out of 3,600 people, if one person gets off opioids, it's better than nobody," Petroni said.