Colorado: New Cannabis Sales Record Set In March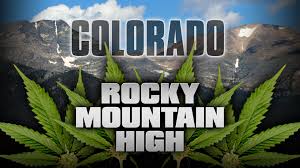 By Derrick Stanley
Hemp News
Colorado set a new record in cannabis sales in March, with a total in combined medical and recreational sales of $132 million, according to state Department of Revenue figures outlined by the Cannabist. March was the tenth consecutive month that had sales totaling more than $100 million.
Adult use sales made up $93.3 million of March's record-breaking sales, while medical cannabis sales totaled $38.4 million.
Andrew Livingston, director of economics and research for the cannabis law firm Vicente Sederberg, estimates that by the end of the year Colorado's sales could reach $1.6 billion.
At ten months into the state's fiscal year, licenses and application fees for medical cannabis businesses have fallen 8.5 percent, and 25.4 percent for retail businesses, according to the Department of Revenue. Miles Light, an economist with the Marijuana Policy Group, said the decline "shows that fewer new firms are entering and… sales should be tapering off or declining." However, he was surprised that sales "continue to grow so quickly."
"We are not surprised that almost all of the sales growth is in the retail marijuana space," he said.