Oklahoma: Councilman Wants City To Become Safe Haven For Marijuana Users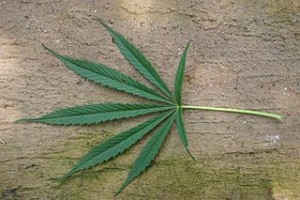 By Steve Elliott
Hemp News
An city councilman wants Village City, Oklahoma to become the first in the state to allow residents to possess small amounts of marijuana.
Jerry Broughton last week proposed the ordinance at the Village City council meeting, but received no support from the rest of the council, reports Ed Doney at KFOR.
It would only encourage pot smokers to move to Village City to use and grow marijuana, claimed Councilman Mitch Hibbard, who sounds like a regular intellectual. Hibbard believes this would interfere with Village City's efforts to be a "family friendly community."
Broughton said the jails and court systems are unnecessarily clogged with young marijuana users who aren't dangerous to the community if they use small amounts of pot in their own homes.
The city councilman added that it's time to allow Oklahomans to use cannabis for medical purposes.
Graphic: Village Voice