U.S.: FBI Reports 653,249 Arrests for Cannabis in 2016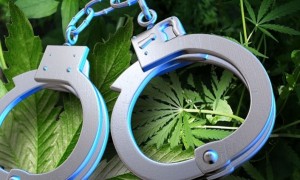 By Michael Bachara
Hemp News
An estimated 653,249 arrests were made nationwide for cannabis in 2016, according to the Federal Bureau of Investigation's annual Crime In the United States (CIUS) report. The staggering data equates to one person being arrested for cannabis approximately every 48 seconds on average in the United States.
In the U.S. today, arresting and citing over half a million people a year for a substance that is objectively safer than alcohol is a travesty that needs to end.
"Despite a steady shift in public opinion away from marijuana prohibition, and the growing number of states that are regulating marijuana like alcohol, marijuana consumers continue to be treated like criminals throughout the country. This is a shameful waste of resources and can create lifelong consequences for the people arrested," says Morgan Fox, director of communications for the Marijuana Policy Project.
Currently, there are currently eight states that regulate marijuana similarly to alcohol for adults, four of which voted to do so in November 2016. Cannabis possession is also legal for adults in the District of Columbia. Twenty-three states and D.C. considered legislation in 2017 to regulate marijuana, including in Vermont where the legislature approved such a measure before the governor vetoed it.
Regulating cannabis for adults creates jobs, generates tax revenue, protects consumers, and takes money away from criminals. It is time to move away from reefer madness. It is time for the federal government and the rest of the states to stop ruining peoples' lives and enact sensible cannabis policies.
Photo Source: Google Images