Georgia: Governor Signs Medical Marijuana Expansion Bill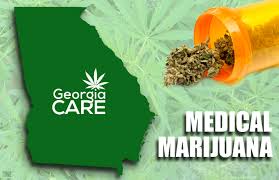 By Derrick Stanley
Hemp News
Georgia's Governor Nathan Deal has signed legislation expanding the list of qualifying conditions for medical marijuana patients, the Atlanta Journal-Constitution reports. Patients suffering from AIDS, Alzheimer's disease, autism, epidermolysis bullosa, peripheral neuropathy, Tourette's syndrome, and those in hospice care are now able to possess low-THC cannabis oil. There is no legal way to obtain it in the state, however.
The bill would have initially dropped the allowable THC content from 5 percent to 3 percent, but the chamber agreed to keep the 5 percent threshold intact after law enforcement and public health officials reported that there were no issues with the THC content.
State Rep. Allen Peake said the expansion offers patients "a ray of hope for a better quality of life."
"My hope is that in 2018 we can fill the gaping hole that still remains, and provide legal access to medical cannabis oil here in our state with a safe, lab tested product produced within our own borders," Peake said in a statement. "The job will not be finished until we accomplish this task."
Peake, a Republican, has been supplying cannabis oils to some of the state's registered patients and is the author of the House version of the newly-signed bill.
Georgia has 1,738 patients and 354 physicians registered with the medical marijuana program.