Israel: Medical Marijuana Restrictions Loosened, Public Use Of Cannabis Oil And Vapor Allowed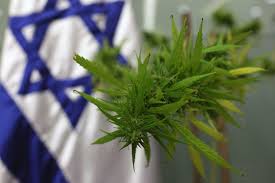 By Derrick Stanley
Hemp News
New medical marijuana rules in Israel will allow patients to consume cannabis as an oil or vapor in public and will reduce wait times for patients to receive authorization to use and possess medical marijuana, according to a report from Jerusalem Online. Israeli Health Minister Ya'akov Litzman
Israel is a leader in national marijuana policy reform, having decriminalized marijuana use in March. Non-medical users caught smoking cannabis in public are subject to a $271 fine for the first offense, and the fine is doubled on the second. A third offense leads to probation; criminal charges are imposed only on the fourth offense.
MK Tamar Zandbergm chair of the Knesset Special Committee on Drug and Alcohol Abuse said the policy "sends a message that a million of Israelis who consume marijuana aren't criminals."
The Agriculture and Health Ministries plan to provide about $2.1 million in funding for 13 medical cannabis studies that will range from biochemical and medical research to improving crop yields.
The Multidisciplinary Center of Cannabinoid Research was launched last month at the Hebrew University of Jerusalem. It will coordinate and conduct research on marijuana's biological effects in an effort to determine potential commercial applications.