Massachusetts: Advocates Seek Assurances From Cannabis Control Commission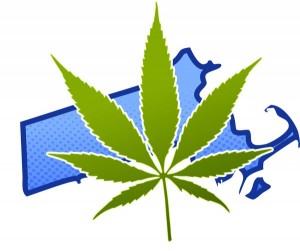 By Michael Bachara
Hemp News
Many advocates in the cannabis industry feel the newly appointed Cannabis Control Commission (CCC) members who opposed Question 4, the state's recreational cannabis law, should make clear that their personal positions will not impact their board responsibilities in implementing the law.
Advocates are asking CCC Chairman, Steven Hoffman, to request that the governor and the Legislature provide adequate funding to get the legal sales system up and running on the current schedule.
"A strong majority of Massachusetts voters passed Question 4 last November. Since then, we've seen a six-month delay, a deeply flawed legislative rewrite process, blown deadlines, and now a five-person regulatory board stacked with four legalization opponents. These developments in no way instill confidence that the implementation of legal marijuana sales will be any better than the state's dreadful medical marijuana rollout," said Jim Borghesani, Massachusetts spokesman for MPP and former communications director for the Yes on 4 Campaign.
Borghesani called for the four anti-legalization commissioners to publicly commit to adhering to the current timeline for implementation, which would allow retail sales to adults to begin on July 1, 2018.
"We want assurances, and we think the voters deserve assurances. There is too much at stake to simply sit back and hope for the best. We want to see solid commitments to advancing the will of the voters," Borghesani said.
State Treasurer Deb Goldberg earlier this year proposed a first-year CCC budget of $10 million. However, the current budget includes just $1.2 million for the CCC.
"The legalization policy will soon be generating millions of dollars in tax revenue for the Commonwealth, but that can only happen if the Legislature provides the funds to establish the program and regulations, and that will only happen if the CCC is committed to meeting its deadlines," Schweich said.
Photo Source: Herb.co