Mexico: Lawmakers Approve Legislation To Legalize Medical Marijuana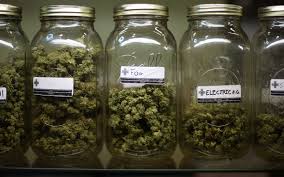 By Derrick Stanley
Hemp News
Lawmakers in Mexico have approved the legalization of medical marijuana products. President Enrique Peña Nieto, who has spoken in favor of the measure, must sign it to make it official.
The measure authorizes the Health Ministry to design regulations for the use, importation, and production of pharmaceutical products derived from CBD-dominant/low-THC cannabis. Presently, CBD-infused products may be imported into the country on a case by case basis.
The personal possession of up to five grams of cannabis was decriminalized by Mexican lawmakers in 2009. President Nieto proposed legislation last year to increase this threshold to one ounce.
In 2015, Mexico's Supreme Court ruled that federal anti-drug laws should not trump individuals' rights to grow and consume marijuana for their own personal use.