Michigan: Effort To Legalize Marijuana On Pace to Make 2018 Ballot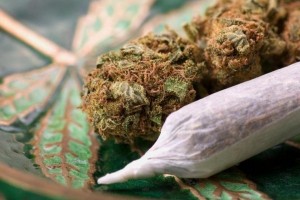 By Michael Bachara
Hemp News
The signature drive to legalize marijuana in Michigan in November of 2018 is swiftly progressing toward making the ballot.
Robin Schneider, the Finance Director for the Coalition to Regulate Marijuana Like Alcohol, told Hemp News, "Last week, we passed the 200,000-signature mark – meaning we're well on our way to reaching our goal of collecting 366,000 signatures. 252,523 of these signatures need to be validated to get on the ballot in 2018 and end cannabis prohibition once and for all."
If the proposal to end marijuana prohibition is approved by voters, Michigan would become a national leader in cannabis reform by allowing personal possession, cultivation, and use of cannabis for adults 21 and older.
Recreational cannabis would have a 10 percent excise tax and six percent sales tax at the retail level, which would support K-12 public schools, roads, and local governments.
In 2015, Michigan arrests for marijuana were more common than arrests for shoplifting.
According to Michigan State Police data, Police made 23,893 arrests involving marijuana in 2015, about 9% of all arrests.
Photo Source: Google Images