Kansas: NASCAR Driver Carl Long Forced To Remove Marijuana Business Logo From Car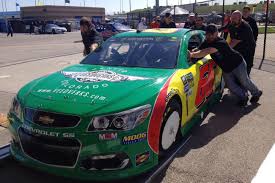 By Derrick Stanley
Hemp News
The Associated Press reported that NASCAR driver Carl Long showed up at the Kansas Motor Speedway Friday with the logo of a marijuana vaping company on his race car, and NASCAR officials forced him to remove it.
The logo for Veedverks, a Colorado-based medical marijuana dispensary, was on the hood of Long's No.66 car.
A spokesman for NASCAR said the logo was never vetted and approved, and that it violated rules governing sponsorship and paint schemes.
NASCAR officials said it will not adorn the car the rest of the weekend.