Nebraska: Lawmakers Consider Marijuana Legalization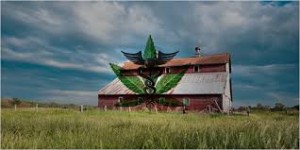 By Derrick Stanley
Hemp News
Lawmakers in Nebraska are considering a bill that would make medical marijuana legal in the state, which would make it the first midwest state to do so.
Nebraska and Oklahoma together sued the state of Colorado in 2014 after it approved adult-use recreational marijuana. The two states argued that growers in Colorado were illegally selling marijuana in their states.
Nebraska now could potentially be joining the list of states that have legalized medical marijuana, however. Lawmakers are currently considering a bill from State Senator Anna Wishart called the Medical Cannabis Act, which would allow use of medical marijuana in certain cases.
The bill passed out of committee in March and will now go before the Senate, where it is expected to face opposition. A representative of the state attorney general's office and the head of the Nebraska State Patrol have already testified against the bill.
Governor Pete Ricketts also opposed a similar measure last year.
Nevertheless, Wishart told the Omaha World Herald she is "optimistic that members will listen to their constituents who are desperately asking them to legalize this form of treatment."
The Nebraska bill would allow those suffering from certain chronic or severe diseases and conditions to use medical marijuana with a doctor's prescription.
They include glaucoma, HIV/AIDS, Tourette's syndrome, amyotrophic lateral sclerosis, seizures and severe and persistent muscle spasms. Those with cancer or a diagnosis of having less than a year to live who also experience chronic pain or nausea would also qualify.
The Nebraska law would not allow patients to smoke marijuana. Instead, it would require use through pills, liquids, lotions or a vaporizer.
More than half of American states now have some form of legal medical marijuana, But, despite polls showing nationwide support for marijuana legalization, the effort to legalize has so far skipped over two large sections of the country: the midwest and the south.
No states in the middle of the country have yet made a move to legalize medical marijuana.
Most of the South remains without legal medical marijuana, the few states that are exceptions are Arkansas, Florida, and Louisiana. Nebraska could join those states in breaking ground by being the first in their region to follow the medical marijuana legalization trend.