Washington: One-Year Status Report On Marijuana Legalization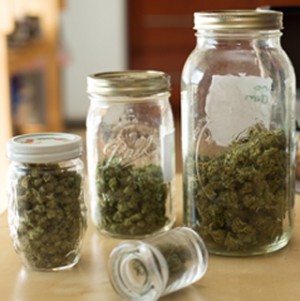 New Report Finds Major Fiscal Benefits, Decrease in Violent Crime, No Increase in Youth Marijuana Use or Traffic Fatalities – And Massive Drop in Marijuana Arrests
Popular Support for Marijuana Legalization Remains Strong in Washington; Only Dark Cloud Remains Uncertain Fate of Medical Marijuana
By Steve Elliott
Hemp News
As several states consider marijuana legalization initiatives, all eyes are on the initial outcomes of Washington's marijuana law. In 2012, Washington and Colorado became the first two states to pass laws taxing and regulating marijuana.
Wednesday will mark the one-year anniversary of retail marijuana sales in Washington. Adult possession of marijuana became legal on December 6, 2012, 30 days after the passage of I-502, the voter-approved initiative legalizing marijuana for adults 21 and older. A year-and-a-half later, the first retail marijuana store opened its doors, on July 8, 2014.
A new report by the Drug Policy Alliance (DPA) highlights data on public safety, youth marijuana use, and the economy before and after passage of I-502. Since adult possession of marijuana became legal 18 months ago, the state has benefitted from a dramatic decrease in marijuana arrests and convictions, as well as increased tax revenues.
During the same period, the state has experienced a decrease in violent crime rates. In addition, rates of youth marijuana use and traffic fatalities have remained stable, according to DPA.
"Marijuana prohibition has been a costly failure—to individuals, communities, and the entire country," says Tamar Todd, Director of Marijuana Law and Policy at the Drug Policy Alliance. "Washington should be praised for developing a smarter, more responsible approach to marijuana."
The report's key findings include:
• Filings for low-level marijuana offenses are down 98 percent for adults 21 and older. All categories of marijuana law violations are down 63 percent and marijuana-related convictions are down 81 percent.
• The state is now saving millions of dollars in law enforcement resources that were previously used to enforce marijuana laws.
• Violent crime has decreased in Washington and other crime rates have remained stable since the passage of I-502.
• Washington has collected nearly $83 million in marijuana tax revenues. These revenues are funding substance abuse prevention and treatment programs, youth and adult drug education, community health care services, and academic research and evaluation on the effects of marijuana legalization in the state.
• The number of traffic fatalities remained stable in the first year that adult possession was legalized.
• Youth marijuana use has not increased since the passage of I-502.
• Washington voters continue to support marijuana legalization. Fifty-six percent continue to approve of the state's marijuana law – about the same as when it was approved in 2012 – while only 37 percent oppose, a decrease of 7 points since the election of 2012. More than three-quarters (77 percent) believe the law has had either a positive impact or no effect on their lives.
However, not mentioned in DPA's status report is the dark cloud which unfortunately still casts its heavy shadow over the Washington state recreational marijuana scene -- courtesy of the fact that the I-502 recreational marijuana market was founded, in part, by destroying the state's 15-year-old medical cannabis community. This was a move intended to force patients (and the substantial profits they represent) through the recreational cannabis distribution system, but which will almost certainly have the practical effect of driving many of them to the black market.
In 2012, Colorado and Washington became the first two U.S. states – and the first two jurisdictions in the world – to approve ending marijuana prohibition and legally regulating marijuana production, distribution and sales. In the 2014 election, Alaska and Oregon followed suit, while Washington D.C. passed a more limited measure that legalized possession and home cultivation of marijuana (but did not address its taxation and sale due to D.C. law).
The Drug Policy Alliance and its electoral arm, Drug Policy Action, worked closely with local and national allies to draft each of these initiatives, build coalitions and raise funds. Voters in several states, including California, Massachusetts, Arizona, Ohio, Nevada and Maine, are expected to consider similar marijuana legalization initiatives on the 2015 and 2016 ballots.
"By shifting away from unnecessary marijuana arrests and focusing instead on public health, Washington is better positioned to address the potential harms of marijuana use, while also diminishing many of the worst harms of the war on drugs," Todd said.