U.S.: Law Enforcement's Use Of Young Drug Informants Ignites Controversy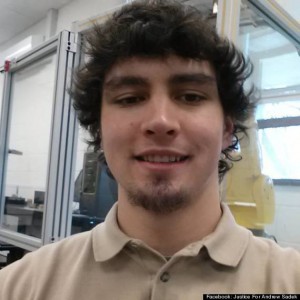 By Steve Elliott
Hemp News
The use of young people by law enforcement as confidential informants in drug cases is more controversial than ever before after the practice was spotlighted Sunday night on TV news show 60 Minutes.
While Drug War prohibitionists often claim we need to "protect young people," the 60 Minutes piece showed one of the ways the War On Drugs endangers young people, reports Tony Newman of the Drug Policy Alliance (DPA) in The Huffington Post.
The TV news show shows young people who were arrested for small amounts of cannabis or Ecstasy who were then threatened with years in prison unless they "turned" and worked as confidential informants, "CIs." A number of these informants unfortunately end up in life-threatening situations, or are pressured into lying at the expense of innocent people to reduce their own punishments.
Up to 80 percent of all drug cases in the United States may be due to information from informants, according to research, and 60 Minutes estimated that 100,000 people are currently working as confidential informants.
One of the tragic cases covered is that of Andrew Sadek, a North Dakota college student who was caught selling $80 worth of weed. Police Chief Jason Weber, head of a four-country "drug task force" (those infamous entities funded by fat federal grants and composed of gung ho, pot-hating Rambo wanna-be local cops) in eastern North Dakota and Minnesota, warned Andrew he was facing up to 40 years in jail unless he wanted to "help himself" and work as an informant.
Andrew was forced to set up deals and buy drugs from three other people. Before he was able to finish his assignments, he was found in a river with a bullet through his head.
In another case, 23-year-old Florida college student Rachel Hoffman, who worked as an informant after she was busted with marijuana and Ecstasy, was sent alone on a "buy and bust" and was given $13,000 of police money to buy Ecstasy, cocaine and a gun. The men shot Hoffman five times, stole her car and credit card, and dumped her body in a ditch.
"There are so many sick aspects of the failed drug war, but law enforcement forcing people with a drug arrest to choose between a draconian prison sentence or becoming an informant is one of the most nauseating," Newman, director of media relations at the DPA, said.
Photo of Andrew Sadek: Justice For Andrew Sadek Facebook Page