Texas: Marijuana Possession Could Soon Get Tickets, Not Arrests, In Dallas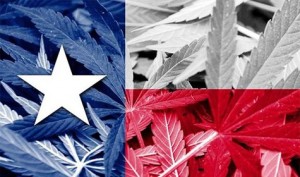 By Steve Elliott
Hemp News
Dallas Police Chief David Brown said he has mixed feelings about allowing his officers to write tickets instead of arresting people who are caught with small amounts of marijuana. But he said the approach is "just so damn practical."
Police officers and city council members discussed the move at Tuesday's public safety committee meeting of the Dallas City Council, reports Melissa Repko at The Dallas Morning News. The "cite and release" pilot program would mean citations for marijuana possession, rather than arrests.
The public safety committee voted to refer the idea to the entire City Council without a recommendation.
A Texas state law passed in 2007 allows cops to issue citations instead of making arrests for some minor offenses, including possession of small amounts of cannabis. The approach is intended to save time and money by keeping minor offenders out of jail and allowing cops to remain on the streets; it doesn't change the official penalty for the crime.
Using cite and release is a "no brainer" that would help save time and lower 911 call response times, said council member Philip Kingston. He said it would allow cops to focus on public safety priorities.
Kingston said he'd legalized marijuana if he could, comparing marijuana possession to jay-walking in terms of seriousness.
But Brown said he felt conflicted by that idea. He said that marijuana arrests can be "a tool" to catch and detain suspects for "other crimes," a practice which we in the cannabis community have long decried. A person arrested for marijuana is often pressured to become a police informant, he admitted.
Still, Brown added, "it's hard to argue with the pure practicality" of the cite and release policy.
If the pilot program goes forward, Dallas police will issue a summons with a court date to those caught with marijuana. Suspects would need to show valid, state-issued ID, have no convictions to enhance the charge, and provide a thumbprint and signature to be released.
The suspect would not be booked into jail, but would be required to appear in court for sentencing. If the person misses their court date, a warrant would be issued for their arrest.
Other law enforcement agencies around Texas have adopted cite and release policies, including Austin Police and the sheriff's departments of Travis County and Hays County.
Graphic: Austin County News Online