California: NAACP Endorses Adult Use of Marijuana Act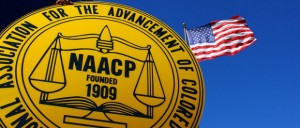 Proponents of a California ballot measure to legalize, control, regulate and tax adult use of marijuana announced today that the Adult Use of Marijuana Act (AUMA) has been formally endorsed by the state NAACP, comprised of 52 branches and more than 30 youth chapters statewide and part of the nation's oldest civil rights organization.
NAACP – which voted to endorse over the weekend -- joins a coalition which already includes physicians, environmental leaders, business owners, small farmers and social justice advocates.
"Creating a legal, responsible and regulated framework for marijuana is a predominant civil rights issue and it's long overdue," said Alice Huffman, longtime president of California State NAACP. "The current system is counterproductive, financially wasteful and racially biased, and the people of California have repeatedly called for it to be fixed.
"This measure will ensure that California is not unjustly criminalizing responsible adults while also ensuring that our children are protected while the State receives hundreds of millions of new dollars for vital government and community-based programs," Huffman said.
Last week, the AUMA was cleared for circulation. The official title and summary are available at: http://oag.ca.gov/system/files/initiatives/pdfs/Title%20and%20Summary%20...?
The Adult Use of Marijuana Act is based on recognized best practices and recommendations from hundreds of engaged citizens and organizations, according to organizers. "It includes strong safeguards for children, workers, local governments and small businesses and strict anti-monopoly provisions and the toughest warning label and marketing-to-kids laws in the nation," reads a prepared statement from proponents.
It also closely adheres to the Lieutenant Governor's Blue Ribbon Commission on Marijuana Policy and the new medical marijuana laws recently passed by a bipartisan majority of the Legislature and signed by Governor Brown (SB 643, AB 266 and AB 243).
Graphic: HighJo