Texas: Event Taps Into Billion-Dollar Cannabis Industry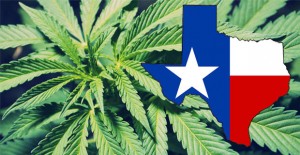 The Southwest Cannabis Conference & Expo Texas has announced its preliminary line-up of high-profile speakers including representatives from Texas A&M Law School, Weed for Warriors, Texas NORML, ArcView Group, Women Grow, and former National Football League players from the Gridiron Cannabis Coalition.
The two-day conference will take place from 9 a.m. – 6 .m., Saturday and Sunday, February 27 and 28, at the Ft. Worth Convention Center, 1201 Houston St., in Fort Worth. The marijuana and hemp focused professional event is first of its kind in Texas.
The gathering is open to the public and geared towards business and medical professionals who want to gain insight into the national billion-dollar marijuana industry. Admission is $50 per day. Information and tickets are available at swccexpo.com, or by calling 1-888-729-8199.
The groundbreaking event will feature exhibits, nationally known speakers, and panel discussions regarding investment outlooks, global medical perspectives, professional sports and cannabis, legal access for U.S. military veterans, local and federal legislative updates, women of cannabis and more.
"Cannabis education is the primary purpose of this important event, where industry meets consumer, and consumer meets industry," said Rory Mendoza, executive director of the conference.
Panel highlights include:
Cannabis Investments - Experts including Texas resident Patrick Moran of Acquiflow, and Michael Blunk of the Arcview Group, will outline how to analyze opportunities, financial structures, new SEC rules on crowdsourcing and fundraising, market overview, and the legal-regulatory environment.
Global Outlook - Medical Cannabis Research and Advances - World-renowned authority, Professor Raphael Mechoulam of the Hebrew University Medical Campus, Jerusalem, Israel and others from across the world will address the medical benefits of CBDs, a derivative of the cannabis plant, via a live Skype broadcast. This multi-faceted presentation will include the latest therapies and products, selective cannabis breeding techniques, and non-psycho-active cannabis varietals. The panel will be led and moderated by Garyn Angel of Magical Butter.
Professional Sports and Cannabis – Athletes including former NFL players led by Kyle Turley, will share their own personal stories about how cannabis affected their careers, injuries and overall health.
Weed For Warriors – Leading advocates including veterans Sean Kiernan and triple amputee Jose Martinez will lead a discussion about PTSD, suicide statistics the latest policy changes from the U.S. Department of Veterans Affairs to address the use of cannabis consumption for members of the military.
Legislative Developments in Texas and the Nation – Panelists from National Organization for the Reform of Marijuana Laws (NORML), the Marijuana Policy Project (MPP), and Kayla Brown co-founder of Woman Grow Texas will discuss current state and federal law regulations. Franklin G. Snyder, professor of law, Texas A&M University Law School, will lead the discussion.
Power Women of Cannabis – Meet women from across the country who are at the forefront of the industry and active in Women Grow Texas, a national organization established to connect, educate and empower cannabis entrepreneurs.
The Southwest Expo Group, the Dallas Observer, and Texas Cannabis Industry Association (TCIA) will present the expo. Local sponsors include the Texas chapters of Women Grow, Texas NORML, and the MPP.
"Texas is at the forefront of change in this billion-dollar industry," said Mendoza. "We encourage the public to attend and learn as we bring together policy makers, national industry leaders, investors, business executives, health experts, job seekers, and entrepreneurs to be a part of the larger, very healthy national conversation."