Georgia: 46 Correctional Officers Charged For Drug Trafficking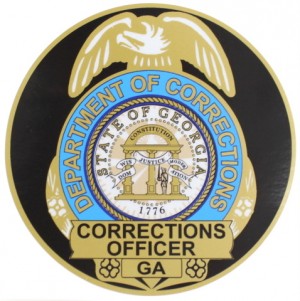 By Steve Elliott
Hemp News
The FBI arrested 46 current and former corrections officers in an early Thursday sting at nine prisons around Georgia as a result of a two-year undercover operation.
The indictments showed "staggering corruption within Georgia Department of Corrections institutions," said John Horn, United States Attorney for the Northern District of Georgia, report Pamela Brown and MaryLynn Ryan at CNN.
Among the arrestees were five members of a super-elite squad intended to bust up drug dealing in prison -- who were, you guessed it, dealing drugs in prison -- called the Cobra unit. Two civilians and one inmate were also rounded up in the bust.
Officers were charged with using their badges to facilitate drug deals both inside and outside the prison walls. The trafficking included multiple kilos of cocaine and methamphetamine in exchange for thousands of dollars in bribe money.
Prison guards and staff were smuggling contraband including liquor, tobacco and cell phones into the cell blocks for money. Inmates used the illegal cell phones they acquired to commit wire fraud, money laundering and identity theft.
"It makes a huge challenge for law enforcement," said Britt Johnson, special agent in charge of the Atlanta FBI office. "After you chase down, arrest and prosecute criminals and put them away for life, and they continue to direct crime on the streets from their jail cells."
Johnson said one North Carolina prisoner was able to orchestrate a 2014 hostage-taking in Atlanta from inside prison on a contraband cell phone.
"When an inmate can reach beyond prison and threaten and intimate witnesses and prosecutors, it's a breakdown of the judicial system," he said.
The 46 officers, along with two civilians and one inmate that were facing charges, were expected to go in front of a federal magistrate in groups of four to five on Thursday. They were then expected to be returned to the custody of Federal Marshals at undisclosed locations in Georgia, while they await trial.
Graphic: Red Dog US