Texas: Marijuana Show To Hold Auditions At Southwest Cannabis Conference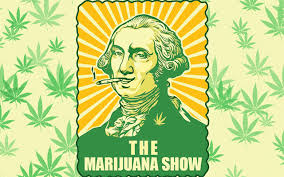 The Marijuana Show, a reality cable TV show called the "Shark Tank for Ganjapreneurs" by CNBC, will be making a free presentation combined with auditions at the first-ever Texas marijuana conference, The Southwest Cannabis Conference & Expo in Fort Worth, Texas.
At the Southwest Cannabis Conference & Expo, cannabis entrepreneurs will be able to participate in the "Pitchfest" and make a three minute presentation to Karen Paull and Wendy Robbins, The Marijuana Show's producers. Pitchfest winners may star in season three of the show in which over $15 million has been offered to previous contestants. All Expo attendees are invited to participate and watch the Pitchfest at no charge.
The "Pitchfest" auditions for the The Marijuana Show will be held at the Ft. Worth Convention Center, Saturday, February 27, from noon to 1:00 pm (CST). To register and find out more details about the Pitchfest, visit this site.
People interested in the Pitchfest should be able to present business plans and proof of applicable licenses and permits. They must be over age 21 and present a valid ID.
At this same Pitchfest, the producers will also make a presentation, "7 Secrets to a Successful Pitch," to all interested Expo attendees on February 27.
In addition, a free webinar on "7 Secrets of a Successful Pitch" will be held on February 23 at 6pm Mountain Time. To register, go to www.greenequitymedia.com.
The Southwest Cannabis Conference & Expo will highlight medical cannabis and hemp, and include business-to-business networking, industry expert guest speakers, interactive workshops, education opportunities, and more than 250 floor exhibitors. The Southwest Cannabis Conference & Expo will be held Friday, February 26 through Sunday, February 28, at the Fort Worth Convention Center.
"We hope to find the next marijuana millionaires at this event in Ft. Worth and we are excited that cultivation of cannabidiol (CBD) will now be legal in Texas," Robbins said. "What a perfect way to celebrate." (CBD is is non-psychoactive chemical present in cannabis and does not have any mind-altering effects.)
"We look forward to hearing innovative pitches for CBD, hemp, ancillary, edibles, real estate and tech businesses," said Paull. "This season we can also offer short-term loans to innovative, established businesses."
Over the next six months, the show's producers will be hosting live PitchFest auditions in Portland, Seattle, Los Angeles, San Francisco, Las Vegas, Denver, New York, the District of Columbia, Boston and Florida.