Georgia: Medical Marijuana Won't Be Grown Anytime Soon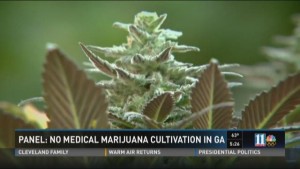 By Steve Elliott
Hemp News
Medical marijuana won't be grown in Georgia anytime soon, according to sources close to the situation.
Macon lawmaker Rep. Allen Peake, who has pushed medicinal cannabis legislation, stripped in-state cultivation out of House Bill 722 on Monday, reports Christopher S. Hopper at 11Alive News.
Other lawmakers, law enforcement officials, religious groups, and even Governor Nathan Deal had joined in an increasingly shrill chorus of voices warning against growing medical marijuana in Georgia. These excitable folks apparently believe that -- uniquely among all medical marijuana states, which are now about half the Union -- Georgia would somehow be selected for persecution and prosecution by the federal government if it dares do something really crazy like protecting sick folks.
HB 722 was widely viewed as the next step after House Bill 1 passed last year, allowing patients to lawfully use and possess non-psychoactive cannabidiol (CBD) cannabis oil. Patients were counting on HB 722 to make it easier for them to obtain their medicine.
A gutted version of HB 722, with in-state cultivation language stripped away, was written up. The gutted version also takes away original language which would have given a greater number of patients access by expanding the allowed list of illnesses from eight 1o 17. PTSD and intractable pain were both removed from the list.
A commission formed last year to study the issue of medical marijuana cultivation in Georgia decided not to make any recommendation at all to Governor Deal.