Texas: SXSW Is Going To Pot With First Ever Cannabis Music Showcase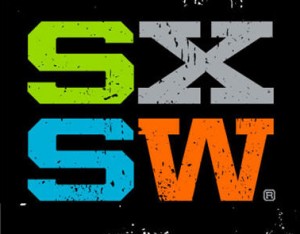 First Ever Cannabis Music Showcase featuring B-Real, Ghostface Killah and More
Friday, March 18 at Emo's
The cannabis culture has arrived at SXSW with a music showcase dedicated entirely to our beloved plant, and featuring hip-hop artist B-Real, along with Ghostface Killah, Domo Genesis, Killa Priest, SID (Slipknot), Bizzy, Bic and others.
"This is epic," said presenter Rory Mendoza of LEAF Brand Incorporated. "This is the first time a cannabis music showcase will be officially recognized at SXSW. Performers are reaching out to us daily to be a part of this historic music stage in Austin. The artists are proud there will be an 'official stage' dedicated to their love of the healing green plant."
Doors open at 7 p.m. for this historic SXSW event on Friday, March 18 at Emo's, Austin's live music venue located at 2015 E. Riverside Drive.
The music stage is presented by SXSW and Rory Mendoza of LEAF Brand Incorporated. Mendoza was the promoter of February's Ft. Worth cannabis conference.
In addition to the LEAF Music Showcase division, the company is comprised of a marketing and entertainment division, LEAF brand clothing, and LEAF Organics skin care line.
Mendoza said his entertainment contacts and history of music promotion, combined with and a passion for cannabis events, fueled the fire for the SXSW music showcase.
"We are rocking the music industry in a huge way by bringing the plant and artists who love the plant to a cutting edge event like SXSW," Mendoza said. He is planning on a 27-city tour next year for his cannabis education and large-scale music events.
Graphic: New Cannabis Ventures