Oklahoma: Governor Signs Bill Changing 'Marijuana' Definition To Exclude Fed-approved CBD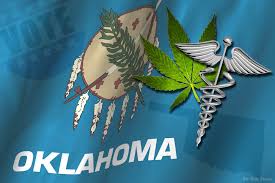 By Derrick Stanley
Hemp News
Oklahoma Governor Mary Fallin has signed a bill removing any federally approved CBD product or drug from the state's definition of "marijuana." The move does little in helping to provide access to CBD therapies since no CBD-based drug or product has been approved by the Food and Drug Administration.
State Rep. Jon Echols said the measure "is the next logical step to expanding the state's highly successful CBD program" and has helped "hundreds if not thousands" of Oklahoma citizens.
"In the history of the program there have been no reported incidents of abuse," the Republican said in the report. "This non-intoxicating substance has literally changed the lives of many Oklahomans."
"This makes it clear that if the FDA does approve a cannabidiol drug for use for medical treatment, that it would be legal," Echols said.