Oklahoma: House Approves Bill To Expand Use Of Oil Made From Marijuana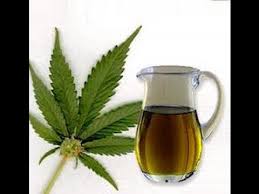 By Derrick Stanley
Hemp News
The Oklahoma House has approved legislation that expands the medical use of an oil derived from marijuana.
The House approved the measure with a vote of 69-14 and has sent it to Gov. Mary Fallin to be signed into law.
The measure will allow the medically supervised use of cannabidiol, a non-intoxicating derivative of marijuana. Backers say the oil is effective in treating people who have epileptic seizures. Use of the oil had been restricted to children under 18, but the bill approves Thursday removes the age restriction.
The measure also allows use of the oil to treat spasticity due to multiple sclerosis, paraplegia, and symptoms of chronic wasting disease.
Fallin signed legislation last year authorizing the use of cannabidiol in children but said she remains opposed to legalizing all medical marijuana.