Chile: Pharmacies Set To Dispense Medical Marijuana This Week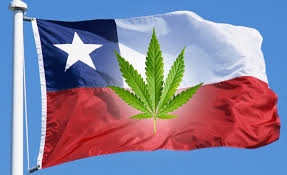 By Derrick Stanley
Hemp News
Pharmacies in Santiago, Chile will begin selling medical marijuana products this week, as the nation's legislature is considering allowing patients to grow small amounts at home, according to a report in Reuters. The products will be imported by Canadian licensed producer Tilray in partnership with Alef Biotechnology, which is licensed by the Chilean government.
The Tilray products, T100 and TC100, will cost about $310 per month for individuals with a prescription. Medical marijuana was made legal in Chile in 2015, but mmj therapies were only available through a limited number of dedicated farms set up by a charity.
"By importing Tilray's medical cannabis products to Chile we intend to ease the suffering of those in need by offering pure, precise and predictable medical cannabis products," Roberto Roizman, Alef board president, said in a statement.
Chile's first medical marijuana crop was harvested in April by Australia's AusCann Holdings and Chile's Fundacion Daya. Those establishments must complete successful clinical trials before being registered with the Chilean Institute of Public Health and made available for patients, however.