Canada: Quebec Sets Minimum Age for Cannabis Consumption at 18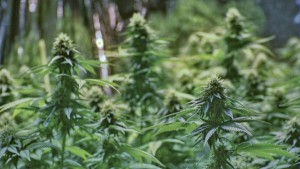 By Michael Bachara
Hemp News
Last Thursday, Quebec Premier Philippe Couillard made the call that the minimum age for the consumption of legal cannabis in Quebec will be 18.
After several caucus meetings, where everyone was allowed to express their views on the hot issue, Couillard made a ultimate decision, opting for 18 instead of 21 as some requested, government sources confirmed on Friday.
The opposition Coalition, led by Avenir Québec, had also been calling for age 21 because they believed smoking cannabis at such a young age can have negative effects on the brain. Health Minister Dr. Gaétan Barrette was pushing for age 21, but voted for 18, after reconsidering.
In conservative fashion, the distribution and sales of cannabis will remain under control of the state, the source said. Despite intense lobbying by the private sector the government keeps a handle on the growing industry.
"The government would rather handle the job than leave it in the hands of organized crime," Couillard said.
"What we want to do is prevent organized crime and the black market from profiting from the situation," Couillard added.
Photo Source: Vice