Texas: Congressman Hosts Public Hearing on Reducing Penalties for Cannabis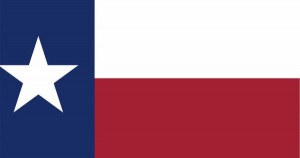 HB 334, which was introduced in the special legislative session, would replace criminal penalties for low-level cannabis possession with a civil citation
By Michael Bachara
Hemp News
On Wednesday, Texas House Criminal Jurisprudence Committee Chairman Joe Moody held a public hearing to discuss reducing state cannabis possession penalties to support HB 334, which Rep. Moody introduced in the special legislative session in July.
HB 334 would make possession of a small amount of cannabis a civil citation punishable by a $250 fine but not a criminal conviction; courts can allow some of the fine to be paid off through the offender taking drug education courses or doing community service. For a third offense, the civil penalty must include a drug education requirement. On a fourth offense, a prosecutor can proceed with a Class C misdemeanor instead of a civil citation.
"This week's hearing on drug enforcement reform is another step in the ongoing effort to right-size our drug penalties and be smarter on the issue," said Chairman Moody. "It's something we've been working on and will continue to work on through the interim, into the next session, and beyond for as long as it takes. I know we can do better, and I'll keep fighting for that."
Chairman Moody's efforts have continued to be recognized by the Texas District and County Attorneys Association, which gave him their Law and Order Award the past three sessions, and by the Combined Law Enforcement Associations of Texas, which named him 'Representative of the Year' last session.
"Most Texans oppose current penalties for marijuana possession," said Nick Novello, an active duty Dallas police officer with 35 years of experience. "Enforcing unpopular and unreasonable laws creates unnecessary hostility between law enforcement and the people in our communities."
More than 60,000 Texans are arrested for cannabis possession annually, according to the Texas Department of Public Safety. Advocates assert that this distracts law enforcement and prosecutors from priorities like combating violent crime, which is on the rise in Texas. A cannabis conviction can not only result in jail time, but carries collateral consequences and can make it difficult to find employment, obtain public housing, or qualify for student loans.
"There is no reason to let this year's session end without voting on this bill. Waiting until 2019 will only result in wasted law enforcement resources and tens of thousands of Texans being saddled with a criminal record for using a substance that is safer than alcohol," said Heather Fazio, Texas political director for the Marijuana Policy Project.
Clif Deuvall, a long time medical cannabis advocate and proponent of decriminalization, told Hemp News, "Texas' current policy of arresting 60-70 thousand citizens annually is based on fear, bigotry, and rhetoric."
Deuvall added, "The taxpayers will not continue to support the current waste of over $748 million per year. This perverse, out of control policy, if allowed to remain law, is a travesty to the individual freedom on which the state of Texas was founded."
Photo Source: Texas Flag