Texas: State Issues First Medical Cannabis License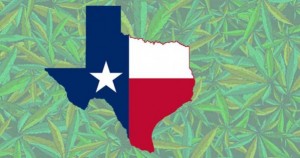 By Michael Bachara
Hemp News
Earlier this month a Florida company, Cansortium Texas, was granted the historic first Texas license to grow, process and sell a form of medical cannabis in the Lone Star State.
Cansortium Texas, which sells medical cannabis under the Knox Medical brand, will operate a facility which will be allowed to sell cannabis to epilepsy patients off U.S. 90 in Schulenburg.
Two other companies — Compassionate Cultivation, which is retrofitting a 7,200-square-foot warehouse in Manchaca with customized growing and processing equipment, and Surterra Texas are expected to be awarded state licenses soon after final reviews by the Texas Department of Public Safety, rounding out the three medical cannabis licenses that the agency has said it will issue.
The Texas licenses won't equate to quick profits due to the tight restrictions, however, success in Texas over the long haul would establish a strong presence for businesses looking to establish their brand.
"It is safe to say that it is a challenging market," said Morris Denton, chief executive of Compassionate Cultivation.
Proponents in Texas are already anticipating a major push during the next regular session of the Legislature in 2019 to try to increase patient access to medical cannabis. If restrictions are loosened and it becomes more widely available, some industry experts have said the Texas market for medical cannabis could rival California's estimated $2.8 billion market.
The Compassionate Use Act allows CBD oil produced by the licensed Texas dispensaries to contain no more than 0.5 percent THC. Cannabis for recreational purposes generally contains 15 to 25 percent THC, for comparison.
Heather Fazio, a proponent of marijuana legalization, said the low THC cap in the Texas medical cannabis law will limit the effectiveness of the CBD oils produced under it, because the components of the plant are most therapeutic when they work together.
"It's a touch better than what we have now" in terms of THC content, said Fazio, Texas political director for the Marijuana Policy Project.
"The few patients that could be helped by this program are now one step closer to finding relief," Fazio said. "However, the extremely limited scope and flawed language may doom the program unless it is revised."
All attempts to fix the restrictive program have failed, to date. Rep. Eddie Lucio III, introduced HB 2107 earlier this year, which would have resolved the problems contained in the current Compassionate Use Program. A majority of House members supported the legislation, but the bill did not end up getting to a floor vote before the end of the session.
Licenses are being issued under the Texas Compassionate Use Act, which Gov. Greg Abbott signed into law in 2015. According to KIII, a south Texas TV station, the companies were selected from more than 40 applicants in May and underwent a series of facility inspections.
Photo Source: Google Images